The Lancashire Survey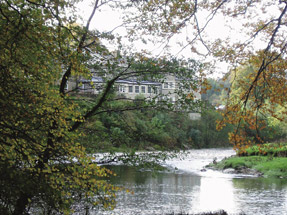 The Duchy of Lancaster has ancient and extensive associations with the County Palatine of Lancaster, with the historic Lancaster Castle at its heart.
The Lancashire Survey extends to 9,743 acres in total, comprising four rural estates.
Myerscough, north of Preston, has been owned since the 13th century. Wyreside, Salwick and Whitewell were purchased by the Duchy of Lancaster a little later.
Whitewell is the largest estate by area (6,370 acres) and lies within the Forest of Bowland, a recognised Area of Outstanding Natural Beauty. The Inn at Whitewell Hotel lies on the estate, and the Duchy's first holiday cottage in Lancashire has recently been completed at Root Farm, Dunsop Bridge.
The Lancashire Estates include livestock-based farms as well as over 50 houses and cottages.