Signing Up For Sustainable Farming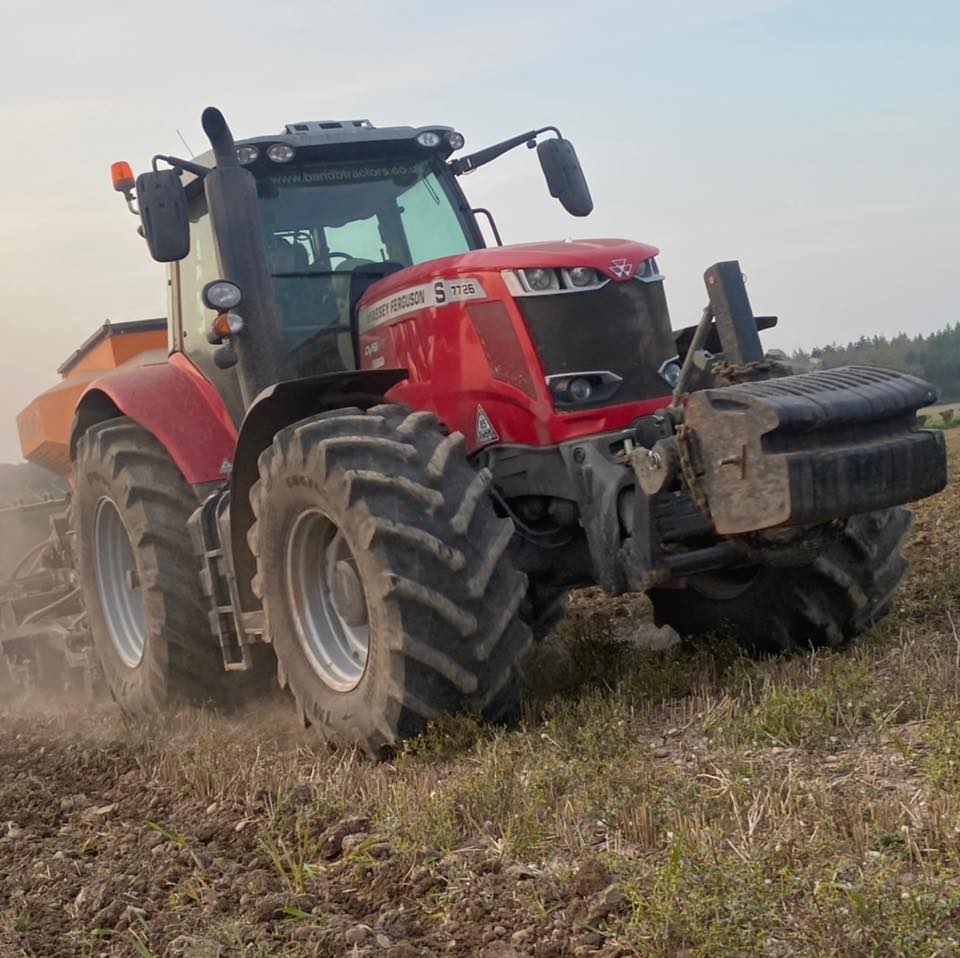 A farmer on the Needwood Estate in Staffordshire has become one of the first to be offered a place on the Government's new Sustainable Farming Initiative Pilot Scheme.  Applications for acceptance are due by 30 September.
Joe Hopley (31) has grown up at Daisy Bank Farm, a steading of almost 900 acres which his father Bob has farmed since moving into the property to assist his own father in 1991. Originally a dairy holding, the family has diversified and invested significantly in developing its arable business. In 2019, the family purchased a new direct drill following son Joe's attendance at a soil health workshop for Duchy tenants.
The new Sustainable Farming Incentive Pilot Scheme is a precursor to the wider objectives set out in the Environmental Land Management Scheme to be introduced in 2024. This encourages farmers to take a fresh look at the land they farm and natural assets they protect, focusing on outcomes and improvements and taking an individual approach to the sustainability of their farm businesses. It also builds on a set of quality standards as the first step towards developing a new animal health and welfare pathway for UK farmers.
Commenting on the successful application to join, Duchy Head of Rural Carol Hawkey said: "While membership of the new scheme was offered to everyone, the Government only accepted 2,000 farmers as part of the first wave. We are delighted that Joe's application has been successful and this reflects his farming experience, track history of diversifying the business, and his enthusiasm for new and sustainable farming methodologies made Daisy Bank Farm. We would encourage all of our farmers to consider ways of engaging with environmental stewardship schemes as a way of enhancing the long-term sustainability of their holdings."
"I really like the collaborative approach at the heart of the Sustainable Farming Initiative," added Joe. "Co-working and learning as you go along are two of the fundamental principles underpinning the scheme. I am a passionate advocate of new sustainable farming methods and my experience of direct drilling so far has been positive, producing a 20 per cent uplift in yield. Innovations that make good commercial sense while allowing farmers to farm in an environmentally responsible way are key to the future success of agriculture in the UK."
The Duchy of Lancaster has made a capital grant available to farmers who want to invest in direct drilling equipment and has been facilitating a series of tenant workshops on soil health at the Game and Wildlife Conservation Trust's model farm in Loddington.