New Head of Urban Appointed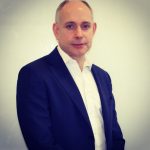 The Duchy of Lancaster has appointed a new Head of Urban to take over from the current incumbent Mike Andrews who will be retiring at the end of the financial year.
Adrian Bayliss joins the team after 10 years as a Director at Royal Mail Group Property and 9 years as Operations Director – Investments for Brixton plc. A Chartered Surveyor with extensive experience in all aspects of commercial property and asset management, Adrian originally graduated from Reading University with a BA Hons in Economics and History before qualifying as a Chartered Surveyor. He was elected a Professional Associate of Royal Institution of Chartered Surveyors in 1991.
Commenting on his appointment, Adrian said: "I am very excited to be joining the Duchy of Lancaster and to be part of developing what is already an extensive and varied commercial property portfolio. While this is a historic organisation with a particular responsibility towards the preservation of the ancient estates, I understand it also operates as a modern, forward-looking property company with a diverse asset base. My objective will be to continue that trajectory in the years ahead."
Duchy Chief Executive Officer Nathan Thompson CVO added: "We are delighted that Adrian has chosen to join the team. He brings with him an impressive track record of value creation strategies and a creative approach to the commercial property sector. Mike Andrews has taken our commercial portfolio to new heights over the last six years and we look forward to continuing this growth with Adrian once he takes up his new role."
Mike Andrews joined the Duchy as Head of Urban in April 2014. During his tenure at the Duchy, he oversaw the refurbishment and letting of several large commercial properties on the Duchy's Savoy Estate as well as the growth of our industrial portfolio nationwide.
Adrian will take up his new appointment on 1st May 2021.