The Management Board
Nathan Thompson
Nathan is the Chief Executive and Clerk of the Council responsible to Her Majesty for the good order of the Duchy of Lancaster. He is also the Chairman of the Management Board. Nathan trained as a Chartered Surveyor and has over 35 years of property experience. He joined the Duchy in August 2013 having previously worked for MEPC, JER Partners and Forth Ports.
Chris Adcock
Chris is our Chief Finance Officer and is responsible for the management of the Duchy's financial portfolio. He also acts as Chairman for our Foreshore and Minerals Surveys. Chris joined the Duchy in 2003 and became an Executive Member of the Duchy Council in 2007.
Hugh Bruce-Watt
Hugh is the Solicitor for the Affairs of the Duchy of Lancaster and is the Duchy's General Counsel. He provides legal advice and assistance to the Duchy team. Hugh has over 30 years' experience in commercial property law and joined the Duchy in March 2019.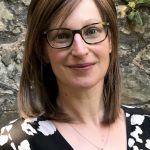 Carol Hawkey
Carol is our Head of Rural. She leads our in-house estate management and rural surveyor teams across all of the Duchy's rural Surveys. Before joining the Duchy, Carol spent over 7 years as Head of Rural Asset Management at The Church Commissioners for England, where she was responsible for a £900 million portfolio of diversified rural property.
Mike Andrews
Mike is our Head of Commercial and manages the Urban Survey. He has over 35 years' experience in the commercial property sector having previously worked for CBRE, DTZ and Canmoor Asset Management. Mike joined the Duchy in March 2014.
Graeme Chalk
Graeme is Head of Project Management. He also leads our Strategic Land business. Graeme joined the Duchy in April 2014, having previously worked for Heery International, Marks and Spencer and Centros.